Why you need a board assessment
In order to be successful, a company needs to have competent individuals in place in the board and management team that posses the right skills and can work seamlessly together in alignment with the company's strategic direction. Entering post covid, the stakes couldn't be any higher in today's dynamic corporate governance landscape. As companies' strategies, business environments, challenges and the general expectation of the performance of boards and directors evolve, expectations for the right mix of skills, experience and perspective constantly change too.
Directors want to safeguard themselves from risk, achieve more efficiency in the boardroom and ensure that they are developing strategies for talent management and more. Evaluating your board, CEO and management team will shed light on how to tackle these challenges and improve where skills are lacking.
Partly thanks to assessments, boards are increasingly looking to recruit more global and diverse directors with backgrounds from e.g. cyber-related areas, social media and technology.
Progressive boards see an assessment as a key tool for essentially optimising their boardroom efficiency. Assessments can not only expose performance issues and shortcomings, but they will provide a fact-based platform to address those issues from.
So why should you conduct a board assessment?
Board Assessments will enhance the efficiency of board operations.
It will further 

clarify

 

the roles and responsibilities of your fellow board members and C-suite.
To avoid unnecessary conflict due to lack of communication.
To 

identify the appropriate mix

 

of skills, experiences and perspectives. Find out exactly where your boardroom is making you proud and where you have room to improve.
To create alignment between shareholders, Board and C-suite. The best companies prosper because all essential parties are on the same page.
A combination of all of these will ultimately increase shareholder value. Investors and shareholders are requesting more information about the progress and efficiency of their boards. Having a well thought out assessment plan has become key when it comes to whether to invest or not these days.
The bottom line is: if you have an active boardroom, it doesn't hurt to have an evaluation plan in place. It can only help, getting everyone on the same page to ensure the main goal and target is being pursued.
Would you like to get your assessment game started or take it to another level?
In order to support the passionate and vibrant businesses in our region to emerge from this period stronger we are offering 5 businesses the opportunity to access our board assessment FREE OF CHARGE!
Our independent assessment will allow you to confidentially engage your board and answer those questions thrown up during these changing times concerning issues such as alignment and understanding of vision and strategy, culture and values, core competencies, fitness for purpose and diversity and inclusion.
You simply have to get in touch by the end of July and express an interest, outlining the question or issue you are looking to explore. We'll then select 5 businesses and take it from there.
Please send expressions of interest to:
Nicola Reid
📲 07377 729 840
📧: nicola.reid@bmcrecruitmentgroup.com
Author: Shannon Hogarth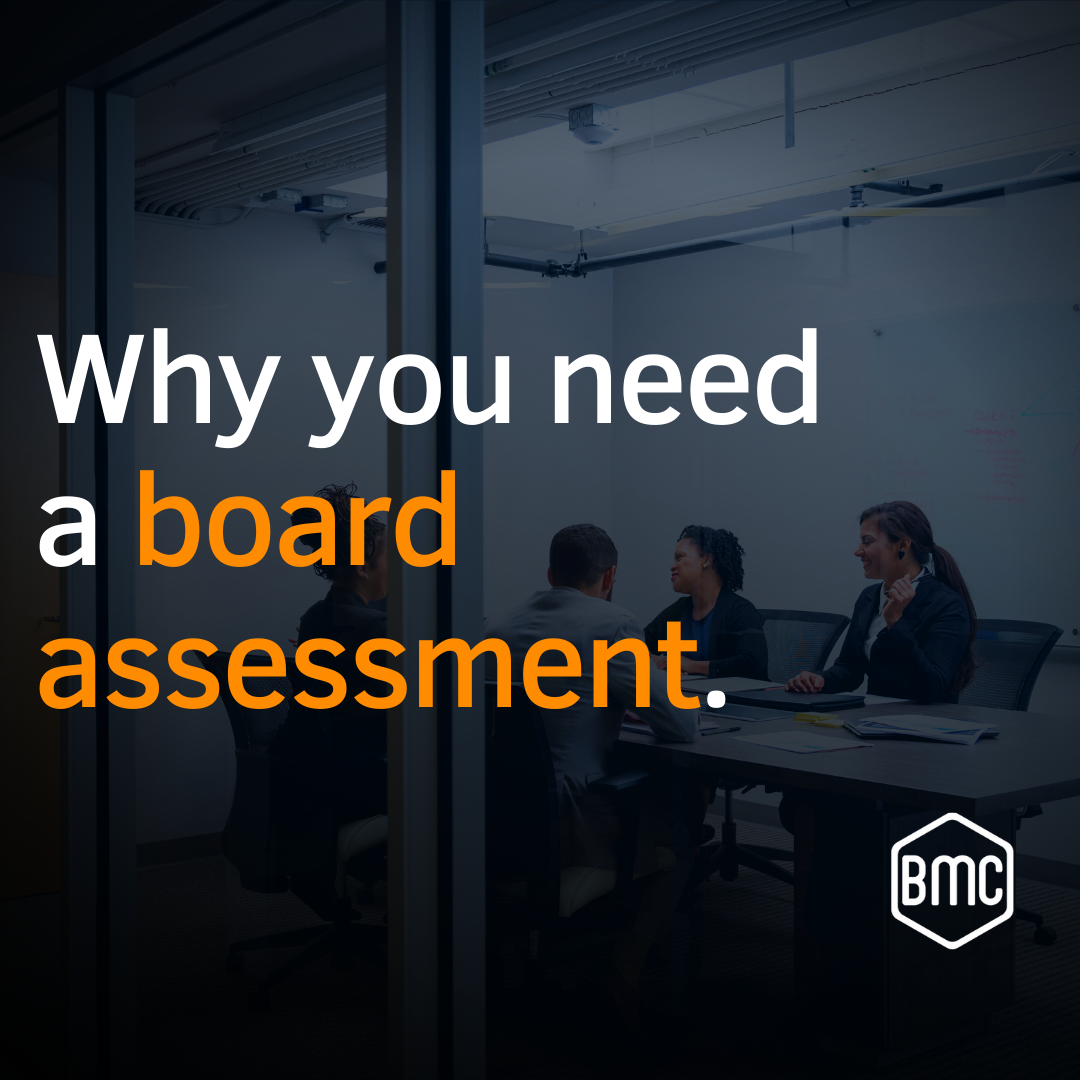 Share with a friend