BMC Recruitment Group continue to grow despite Covid-19
We are so happy to share the good news that BMC Recruitment Group's finance team are expanding in order to meet demand given the finance sector is continuing to grow exponentially.
We are delighted to therefore welcome Matt Hickford to the team. Matt joins us as a Senior Consultant specialising in accountancy and practice recruitment.
The present market conditions make recruitment across many sectors a candidate-driven market and finance is seeing this too especially within the practice market; amounting to being an ideal time for a career move. For clients too, there is opportunity more than ever to recruit sought-after candidates with brilliant experience.
The finance team at BMC Recruitment Group is led by Associate Director, Dominic Gold. The team provides permanent, temporary and contract solutions for commerce, industry, practice, and the public sector with a specialism in recruiting the best professionally qualified, part-qualified, and non-qualified finance individuals for the finance sector. Dominic's team have a very strong client and candidate network in the North East and beyond, and they provide a full market service to their finance clients, partnering with them to recruit a variety of positions — from entry-level, to board-level appointments. BMC's own board have experience first-hand of "The Big Four" accountancy firms, so they are confident when it comes to resourcing and placing top talent.
Andrew Gibbison, Managing Director of BMC Recruitment Group comments:
"Amid a miserable year for so many to date, we are so pleased to continue to grow our team at BMC. Our finance offering is thriving as we are specialists with knowledge and access to talent which is unrivalled. This, coupled with the consistent great feedback we get from clients and candidates alike means we remain committed to expanding our wider team. Matt is a welcome addition with his solid experience in this area and this is all part of our growth plan as announced earlier in the year. The team have already welcomed Matt (virtually of course) and he will be another excellent asset to BMC as with all our other colleagues here."
BMC Recruitment Group pride themselves on consistently delivering highly specialist and comprehensive recruitment solutions spanning a wide range of disciplines including: Executive Search; Finance; Construction; and Technology.
Please get in touch with Managing Director, Andrew Gibbison to find out how the team can be of assistance to you or your business.
Drop Andrew an email at: ag@bmcrecruitmentgroup.com
https://bdaily.co.uk/articles/2020/10/08/bmc-recruitment-group-continue-to-grow-despite-covid-19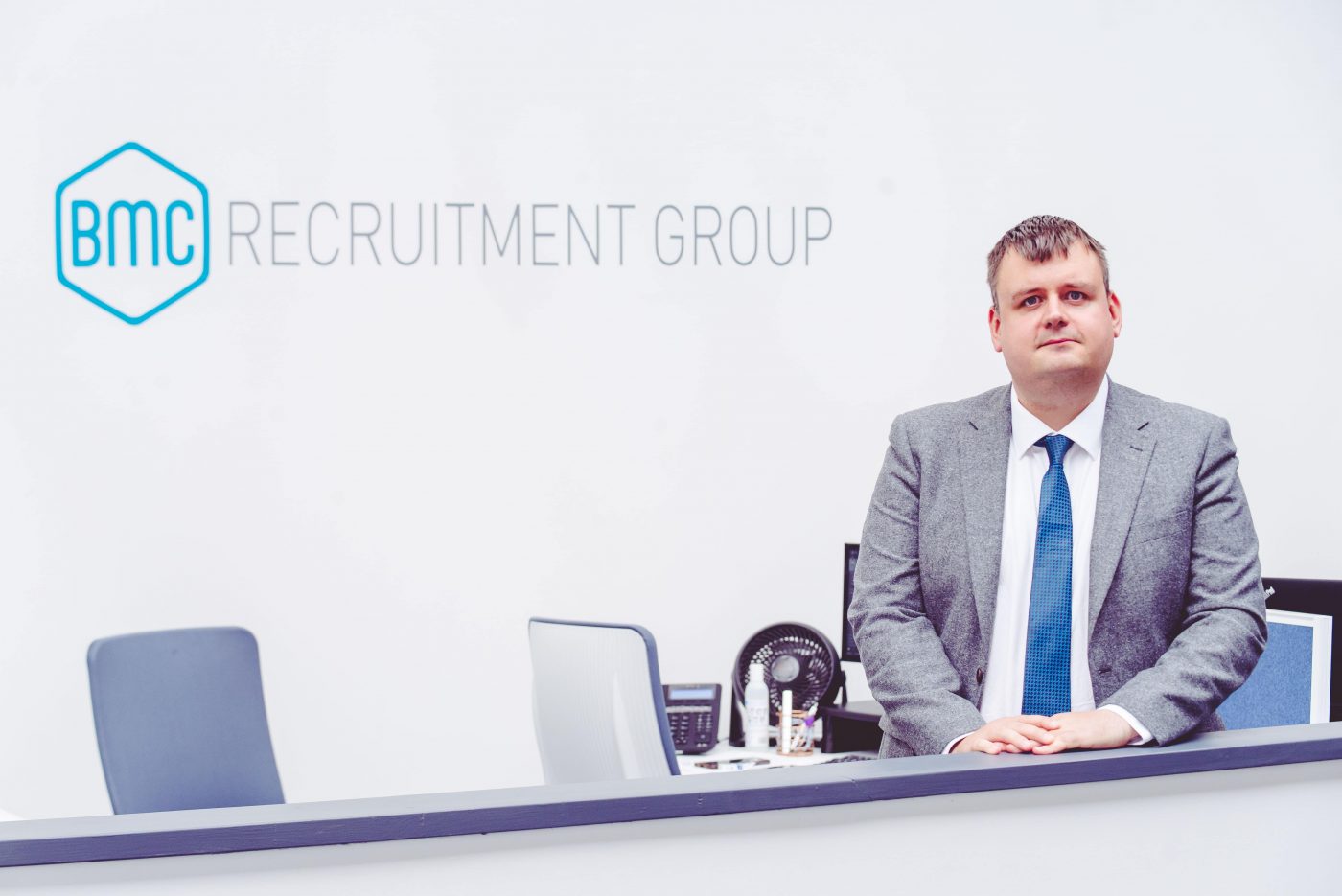 Share with a friend
If you'd like to join and be part of our success: